HOME
¡Welcome!
We invite you to learn about our work as a Cognitive Science Laboratory, our team and our work.
Our objective in CosgSci Lab is to understand the psychological mechanisms that underlie the emergence and function of the hability to monitor and regulate our own cognitive processes (also known as metacognition). Motivated by said purpose, we carry out investigations in experimental psychology, social cognition, and behavioral neuroscience.
NEXT EVENTS
Dr. Alejandra Rossi presents «Neurocognitive dynamics in social interaction»on Friday 29th of October at 11:30PM. MORE INFORMATION HERE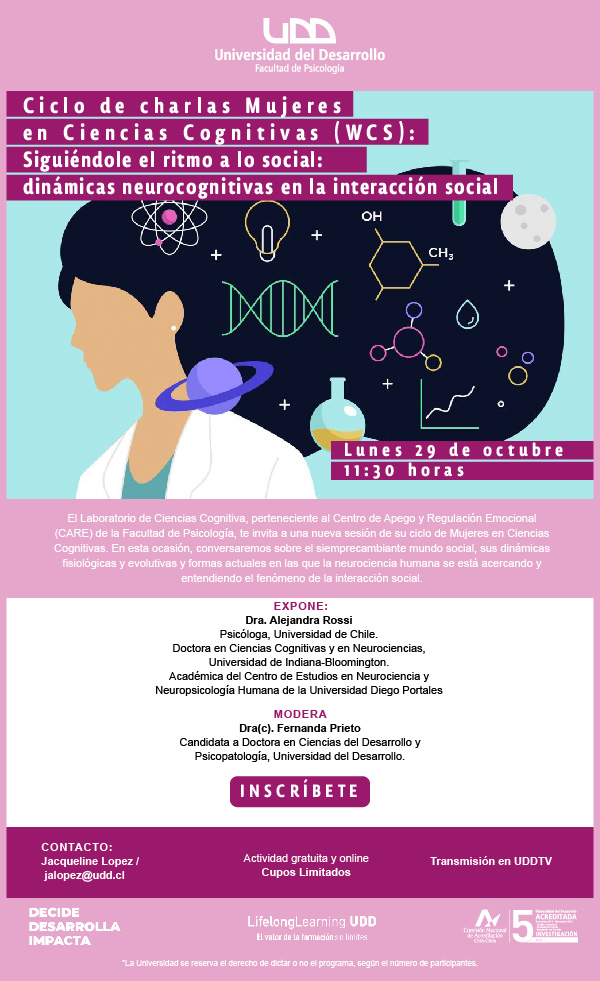 Missed our former lectures? You can watch them here.